The Triumph Roadster Albumpage
This webpage shows Triumph Roadster Cars around the world.

1

1

1

18

1

102

2 and ? 13 car
There are now 314 Roadster 1800 , 309 Roadster 2000 and 1 not specified Roadster on the Album. Now: 624CARS
select list of cars from 1800 or 2000 by click on the badge, or look at an overview by click on the globe.
View every car from a country by click on the flag
Many Thanks to all the users, who send me their pictures and the official Registrar from the TRCL Glynn Ford for help.
If you want to place your photo of a roadster in the album,
mail to ossip@gonschorr.de , also with the information about commission No.
last update 17-2-2022
New Entry: TRD2413 / TRA1787 / TRD2206 / TRA888L / TRD759
Please visit the search page :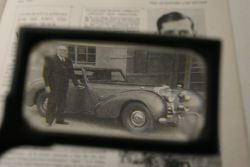 the production line:
1946:TRD1 - TRD442
1947:TRD443 - TRD1538
1948:TRD1539 - TRD2500 ( TRD2501 ? )
1948:TRA1 - TRA505
1949:TRA506 - TRA2000
Die Einträge im Album können nicht alle verbindlich aktuell sein,
Viele Fahrzeuge werden in andere Länder verkauft und ich trage nur ein,
wenn mir jemand neue Informationen zusendet. Ebenfalls kann es zu
fehlerhaften Angaben kommen.